Wed.Jul 13, 2011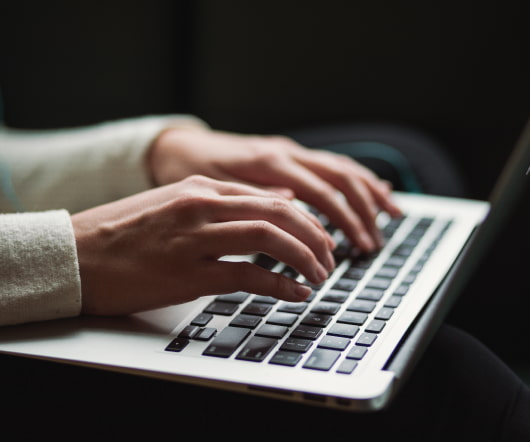 The 20X Rule
Escape From Cubicle Nation
JULY 13, 2011
Much of my time spent coaching is egging my clients on so they get websites done, pitch new clients and test and try new products in the market. The enemy of a new entrepreneur is endless planning and perfection.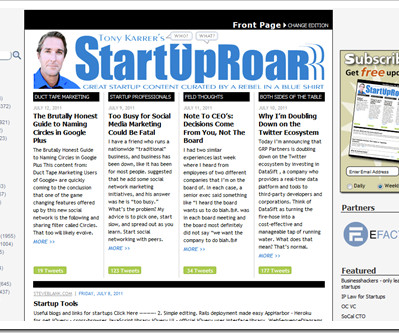 StartupRoar - Great Content for Startups
SoCal CTO
JULY 13, 2011
Today I join Ben Yoskovitz , Vinicius Vacanti , Jill Hubbard Bowman and Steve Blank and others in announcing the launch of StartupRoar.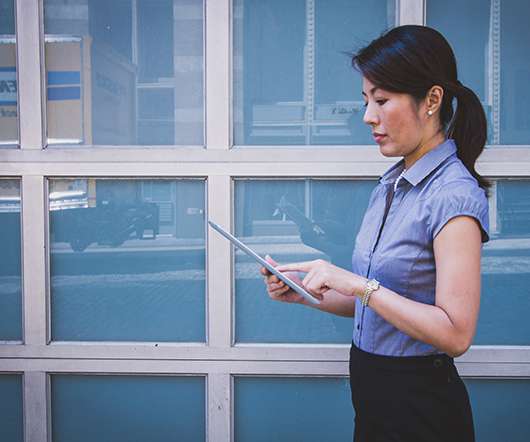 Financial Literacy
Feld Thoughts
JULY 13, 2011
I'm stunned by the lack of financial literacy of so many people in so many contexts. The commentary by politicians, economists, and the media on the European debt crisis and the US debt ceiling dynamics is appalling. The general media and blogosphere commentary on the financials of high growth companies, especially those who have either recently gone public or filed their S-1′s, range from perplexing to just plain incorrect.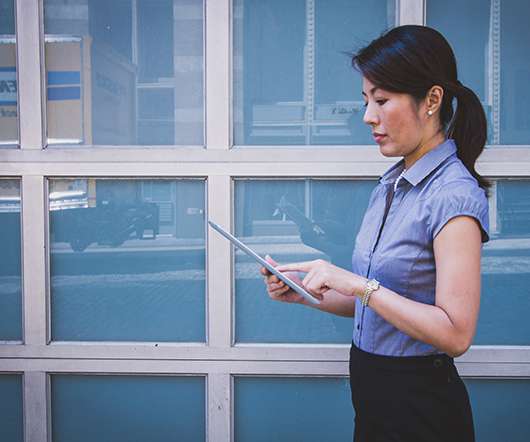 How to make your profile photo Googley
Don Dodge on The Next Big Thing
JULY 13, 2011
Google+ launched a couple weeks ago and already there are some cool add-ons and gadgets designed specifically for Google+ users. One of them is a Google+ profile photo frame. There are several to choose from, I used +me developed by Turhan Aydin.
More Trending