Sun.Apr 10, 2011
Rethinking My Social Graph
Feld Thoughts
APRIL 10, 2011
I've had a number of interesting conversions about the intersection of the virtual and the physical world since I wrote the post Did Someone Ruin Foursquare For Me Yesterday?
Google's social strategy
Chris Dixon
APRIL 10, 2011
It is widely believed that Facebook presents a significant competitive threat to Google. Google itself seems to believe this – Larry Page recently said that all employees would have their bonuses tied to the success of Google's social strategy. Why does Facebook present a threat to Google? A few reasons: - The utility of Google's core product – web search – depends on the web remaining fragmented and crawlable.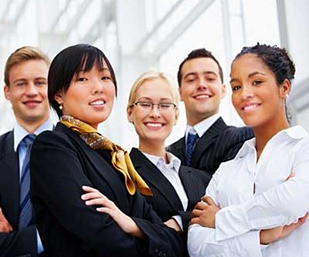 Many Startups Stumble on International Cultures
Startup Professionals Musings
APRIL 10, 2011
By Ernst Gemassme r Most of us have travelled abroad and experienced the challenges and frustrations of getting what we want without being laughed at or insulting our hosts. Similar issues prevail when doing business in other countries, cultures and languages.
What if it's 1996, not 1999?
Seeing Both Sides
APRIL 10, 2011
In May 1996, Open Market completed a successful IPO and more than doubled on the first day of trading, ending with a $1.2 billion market capitalization. We had recorded $1.8 million in revenue the year before. .

Don Quixote Syndrome
The Entrepreneurial Mind
APRIL 10, 2011
Passion is what drives entrepreneurs. Passion is often what pushes us to take the risk to launch our venture. Passion is also what keeps us going when we face the many hurdles and roadblocks that are inherent in almost every entrepreneurial endeavor.
More Trending