Mon.Dec 17, 2012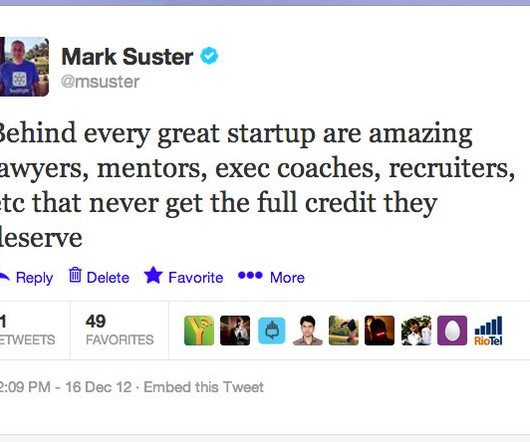 The Valuable Unsung Heroes of Startups
Both Sides of the Table
DECEMBER 17, 2012
I got a call Sunday from a business colleague while I was sitting in the lounge at LAX waiting for yet another delayed flight. Sorry. Not possible.
The Right Question(s) to Ask VCs about Their Availability of Capital
Genuine VC
DECEMBER 17, 2012
Most first and second pitch meetings with VCs are fairly lopsided, where entrepreneurs spend the bulk of the time sharing their businesses, rather than being a true exchange of both parties in developing a relationship. However, it's rare that a venture capitalist is going to point-blank admit that his pockets are empty. It just all depends.
9 Mistakes You're Making on LinkedIn
Fresh Inc.: The Staff Blog
DECEMBER 17, 2012
What separates the master networkers from the amateurs? The former tend not to make these mistakes. I should know, I've written about that. You can't.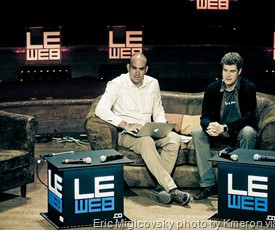 Serious Entrepreneurs Master Media Training Early
Startup Professionals Musings
DECEMBER 17, 2012
Not so long ago, training to meet the press and television reporters was a realm reserved for top business executives only. Answer the tough questions.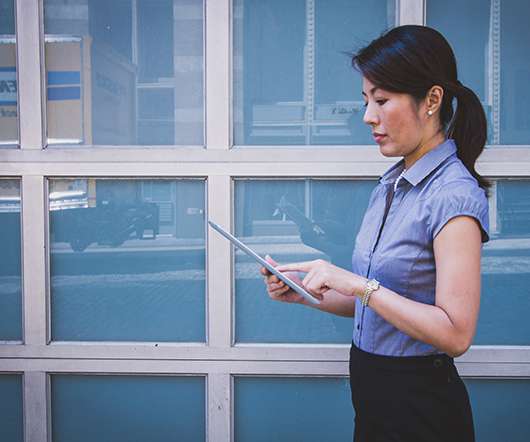 4 Ways to Be a Leader Who Matters
Fresh Inc.: The Staff Blog
DECEMBER 17, 2012
Leaders who build lasting legacies don't do so overnight. For long term impact, a leader must be reflective and thoughtful. Find a place of solitude.
More Trending